To be the top global cast acrylic manufacturer setting benchmarks in the industry.
We work in close cooperation with our partners worldwide and set the references that will lead the industry, differentiating us as one of the top cast producers in the world.
Our mission is "Harmony & Excellence". We commit to excellence in all aspects of our work together with the aim of reaching new heights, whilst maintaining harmony to our stakeholders.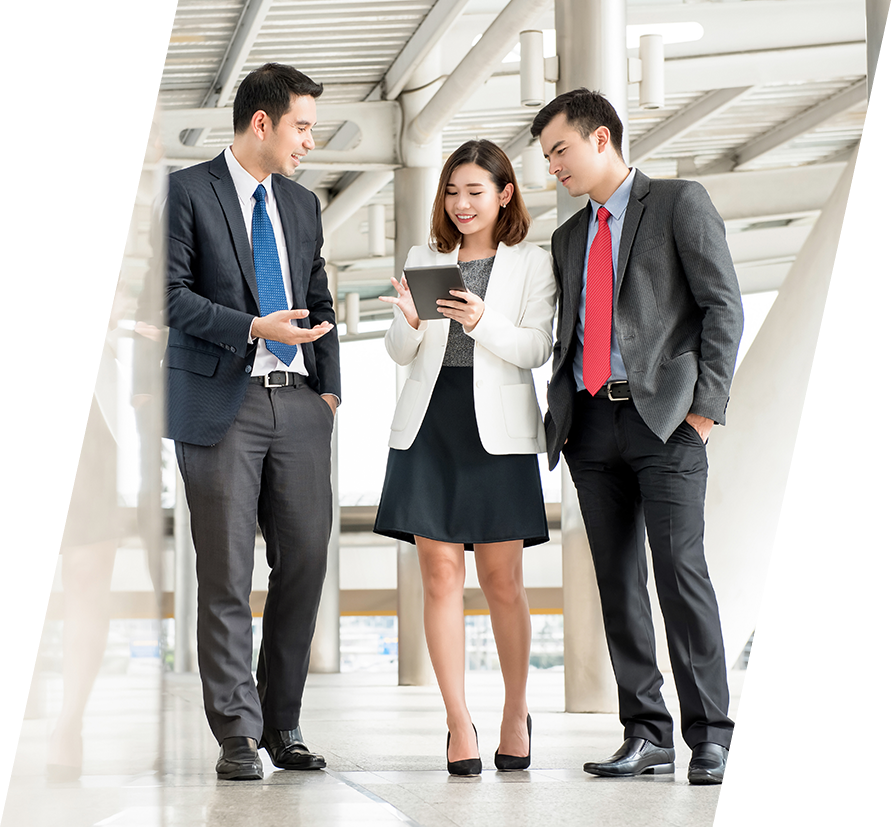 Titan Poly Tech's highly skilled team with more than 40 years experience in manufacturing premium Cast produces the Alfaplas® Cast Acrylic Sheets at it's factory in Pethcaburi, in the Khao Yai Industrial zone 80 Km South of the Kingdom's Capital, Bangkok. Our production facility is designed to meet international standards for efficiency and productivity while making all efforts in respecting the environment. Thailand, is at the epicentre of Asia – an advantageous position to serve our distributors in every corner of the globe.

Titan Poly Tech's Factory
established in Petchaburi,
Thailand.
Achieved the ISO9001 certification for management system
Implemented Japanese 5S production management
system
Set up 3rd
semi-automated production line
Set up 4th semi-automated production line
Set up 5 and 6 Semi-Automated state of
art lines.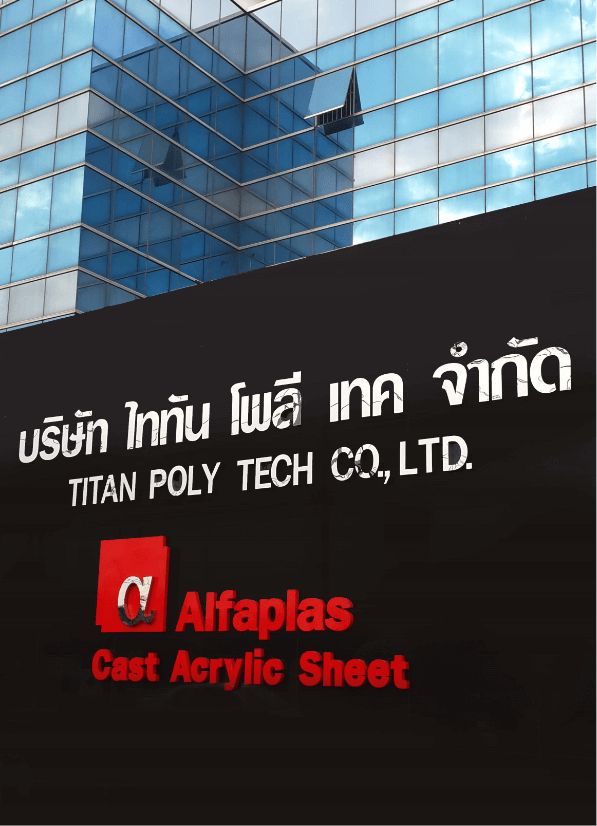 "Carrying the legacy and expertise
from a team with more than 40 years experience in manufacturing cast acrylic sheets. With excellence pushing forward together to new heights"